According to many, Hindi romantic movie is the best romantic movie in the world. Whether it is or not, romantic cinema always has a unique appeal.
Beginning at a young age, whether old, single, double, meridian or skanky; Romantic movies are for everyone. Since this humanitarian place of love is common among all, its visitors too.
Another advantage of romantic cinema is that no matter what the language is, there is no difficulty in understanding it, but if the language is simplified, the acceptance of that movie increases.
Due to the simple language and country surrounding India, we have a large audience of Hindi cinema. Apart from the fact that Hindi language has not seen cinema due to the availability of other language movies, there is absolutely no shortage of such people. This is a discussion of today's Hindi romantic films, mainly for them.
Hindi romantic movie
There are such a large number of good romantic films in Bollywood that it is impossible to find the best 4 Hindi romantic films from there. So in addition to the viewpoint of the viewer critic, I have come here to help with my own experience. Hopefully, everyone will like these Hindi pictures very well.
Barfi!
One of the best films I've ever seen was the Barfi movie, made in the context of Year 7 The movie is made into a love story with impeccably sweet as well as an unforgettable barber of speech and hearing powerless barfi.
At first it becomes a bit difficult to understand, where the story is going from. However, the fun will not be less. As you watch the movie, laugh and laugh, so your eyes will be wet. You can't even say two minutes before the end of this movie, in an aggravating twist, what really happened. So if you tell more about the story, the spoiler will be given.
Ranbir Kapoor has played the role of Barfi and Priyanka Chopra in Jhilmil. Their acting skills, especially the perfect acting of Priyanka Chopra, will make you wonder again and again.
Anurag Basu directed the excellent movie 2 hours 5 minutes. It was released in India on September 7, 2002. Apart from Ranbir Kapoor and Priyanka Chopra, she has acted in the film, including Ileana D'Cruz, Ashish Vidarthi, Jisu Sengupta, Rupa Ganguly and many more. Produced at a cost of Rs 1 crore, the movie earns more than Rs 1 crore.
If you are upset and watch the movie now without thinking for a second, you will have a wonderful time.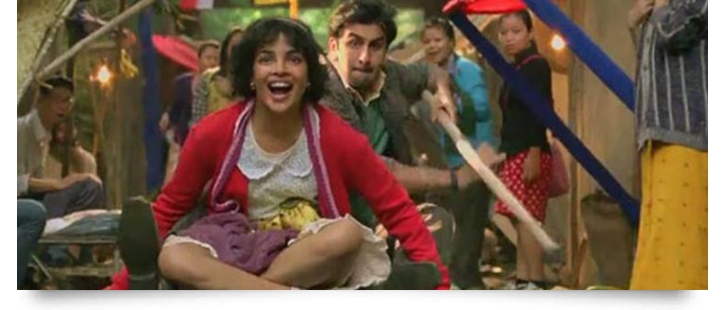 Veer-Zaara
Indian Air Force Squadron Leader Veer, who played Shah Rukh Khan. And Zaara is the daughter of a respected political family in Pakistan, who played the role of Preeta Jinta.
When Veer learns about Zaara's love for him, he quits his job in India and moves to Pakistan. But he was sent to a jail in Pakistan for lying in a cruel joke. After a long imprisonment, Rani Mukherjee, the Pakistani lawyer, was released from the match. The picture has a number of twists, which brings another thrill.
The film, directed by renowned director Yesh Chopra, was released in India on November 12. This is a picture of 5 hours 5 minutes long. The total revenue of this film is Rs 1 crore, whereas its construction cost was only Rs 20 crore.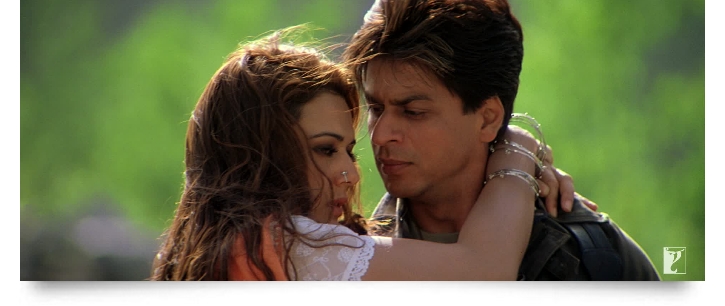 Jab We Met
This is the fourth film starring Kareena Kapoor and Shahid Kapoor together. Disappointed businessman finds new light in Aditya's life after meeting the exuberant young lady Geet. But after learning about Git's boyfriend, Aditya distances himself. But in the cycle of events, the two have a chance to reunite. This time, Aditya, who is disappointed with the lyrics and calm.
Jab we met The picture is a bit of a lightweight, ie romantic comedy genre.
Directed by Bollywood's renowned director Imtiaz Ali. He has produced some of the best and most successful films like Rockstar, Love Aaj Kal, Cocktail.
The length of the image is 2 hours 22 minutes; Released on October 28, 28, in India. However, the box office did not show much fame compared to other pictures, Jab we met. This movie worth Rs 1 crore grossed a little over 5 crore.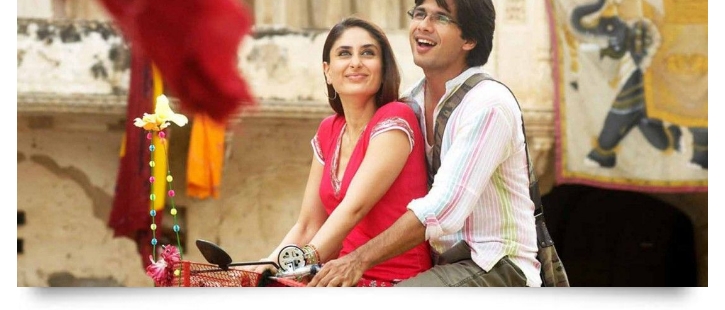 Hum dil de chuke sanam
This is a stereotypic story of Nandini, Samir and Vonraj. Where Nandini loves Samir. But because Nandini's father did not like it, he decided to marry Nandini's wife Vonraj, an established lawyer. Meanwhile, Bhanraj talks to Nandini before marriage and learns about Samir and becomes a support to Samir's and Nandini's relationship.
In such a situation, Nandini's dilemma goes away, deciding which of the two is more deserving. On the one hand the Samir whom he loves, on the other hand, the Vanraj who knows how to appreciate his love; Which of them will he choose?
Before you watch the movie, you can prepare to get lost in the wonderful acting and storytelling. The movie is called the turning point of the career of Salman Khan, Aishwarya Roy and other co-actors.
The movie is being directed by Sanjay Leela Bansali, another Bollywood director. Sanjay Leela has already garnered a lot of popularity and a lot of acclaim from the viewers and critics, producing movies like Bajirao Mastani, Gujarish, Devdas, etc., which were released a few days ago.
The movie "Hum Dil De Chuke Sanam" was released in India on June 7, 2016. With a budget of Rs 1 crore, this movie generates more than Rs 12 crore worldwide.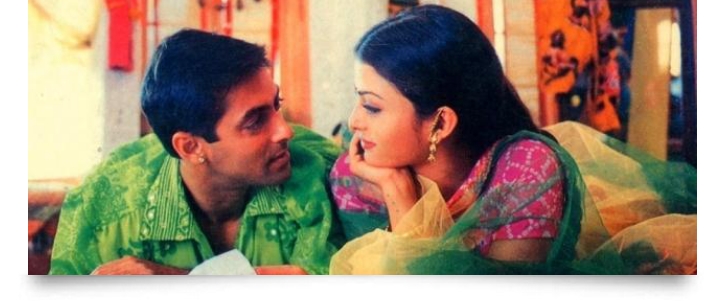 Rockstar
Ranbir Kapoor again! Born and raised in a middle-class family, Janardhan's only dream is to one day be a renowned rock music artist. But neglect on the forehead and nothing but a jumble. In such a situation, at one time, he seems to have some real tragedy in life to achieve great success. Since he has no tragedy, success is not catching up.
So she decides, in love, to be spanked. Whatever you think; Love begins Check out the image to know the next story. Although romantic films, comedy, tragedy are well attended.
Imtiaz Ali, the director of the film that was released in India on November 5, ie, November 7, 1/3. And its music director was AR Rahman. As a result, there are some wonderful songs in the film.
The film had a budget of Rs 1 crore and it earned around Rs 1 crore worldwide. In this 2-hour, 5-minute film, Ranbir Kapoor starred alongside Nargis Fakhri, Shammi Kapoor, Moufid Aziz and many others.

So far the discussion; Tell us what you thought of a movie from here or what you had already seen. We previously wrote about Chinese Romantic Movies , Japanese Romantic Movies and some of the best English Romantic Movies of the 20th.
This is the continuation of the Hindi romantic film. The purpose is, before watching the movie, you should get the description of some of the best movies in Bengali according to your preferred language, category. So tell us, you want to watch a movie about a language category next; We will definitely try to do that.